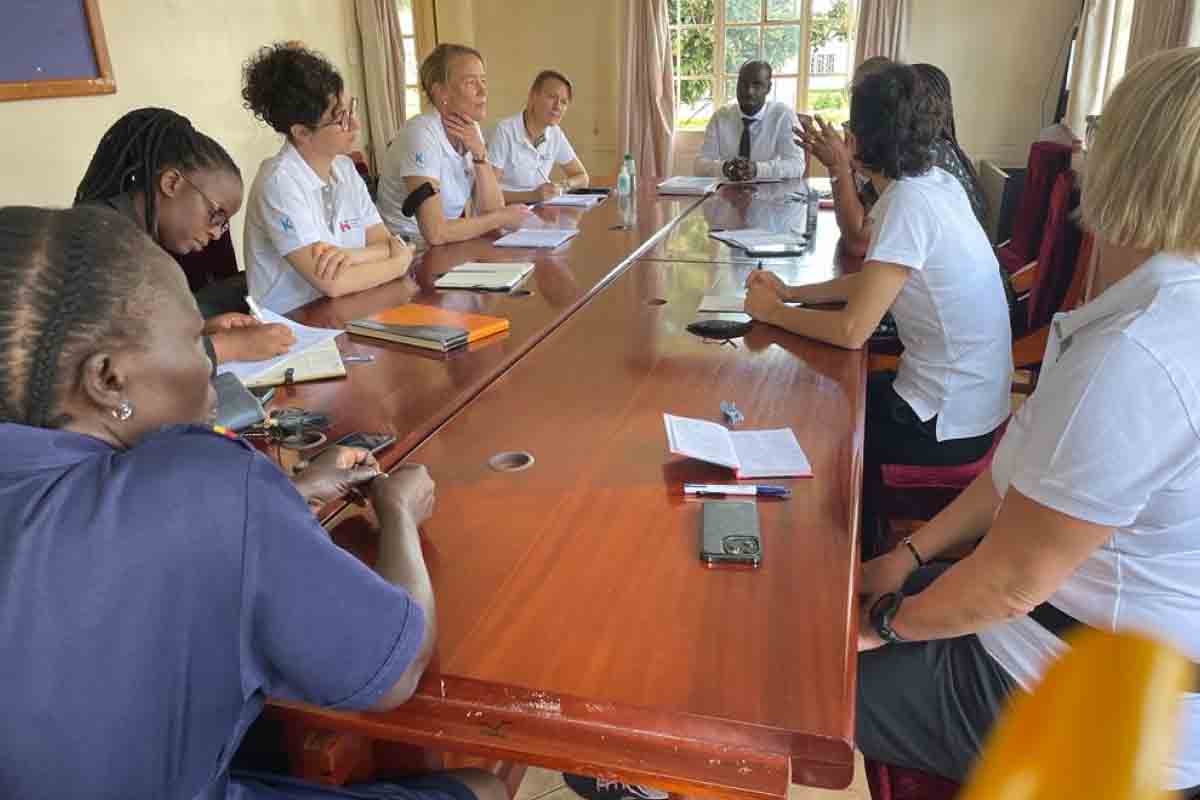 ICLD PROJECT-CHILD HEALTH PROJECT
---
The Child Thrive Project aims at exploring ways to improve the quality of care for children, both
in terms of medical management and patient involvement and satisfaction of care. The project
consists of four different sub-projects focusing on neonates, children in need of
emergency/critical care, children with neuropediatric conditions, and child rights throughout all
activities.

This project is a partnership between Region Stockholm through Astrid Lindgren Children's
Hospital (ALB) in Sweden and Jinja city together with Busoga Health Forum (BHF) and the
Swedish NGO Pediatric Health Initiative (PHI). The partnership uses the Sustainable
Development Goal 3 as the point of departure with the overarching aim to increase the ability for
children to thrive and reach their full potential.
It's a three-year project funded by the Swedish International Centre for Local Democracy (ICLD). The projects and steering group are based on the Human Rights ambitions and the ICLD core areas;
 Equity/Inclusion
 Transparency
 Possibility to demand accountability
 Citizen participation
The objectives of the projects in the partnership are:
 To provide training, coaching, and mentorship on neonatal medical and nursing practices,
infectious disease control, and respiratory and nutritional support.
 To strengthen emergency care training including enhanced simulation training, team
communication, and organization of care.
 To provide training on recognition and diagnosis of neuropediatric and
neurodevelopmental issues and support follow-up and patient/parental support networks.
 To promote a healthcare services delivery approach that is normatively based on
international children's rights standards and operationally directed to promoting,
protecting, and fulfilling children's human rights.

Key indicators per project are:

Neonatology Project
Increased number of healthcare workers with updated skills in neonatal nursing.
Increased client satisfaction
Increased number of babies with accurate management in terms of feeding/temperature regulation and infection control.
Pediatric Emergency Care
Increased number of health care staff who have trained to manage severely sick children during the past 12 months.
Continuous team training procedures implemented and assessed through training registers.
Increased ability of healthcare staff to work as a team in an emergency.
Neuropediatric Project
Number of health workers trained on recognition and diagnosis of neuropediatric and neurodevelopmental conditions including epilepsy.
Number of parental support networks established.
Number of caretakers who have been informed about their child's neuropediatric/developmental condition at discharge.
Child's Rights
Certify a minimum of two healthcare staff to become Child Rights ambassadors at their respective workplaces.
Increased awareness of child rights and how to apply them in healthcare.
A child activity center implemented in Jinja hospital where children can play and learn during their admission time.