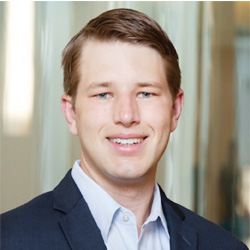 Luke Hendon
Luke Hendon is a current MBA candidate with a concentration in healthcare management at the University of Michigan Ross School of Business. Prior to attending his MBA, Luke spent four years in consulting helping healthcare clients transform their operations and business processes. Luke is passionate and excited to partner with the Busoga Health Forum as an MBA Consultant through Ross' MAP program to improve access to care and address chronic health needs in Uganda.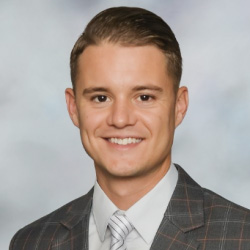 John Buchner
John is a current MBA candidate at the University of Michigan Ross School of Business. Before attending his MBA, John spent five years as a Captain in the United States Marine Corps, planning logistics to support military operations in the Middle East. Before military service, John studied linguistics and Russian language at the University of Pittsburgh. He is excited to help support the Busoga Health Forum and its mission to better serve the medical needs of those within the region.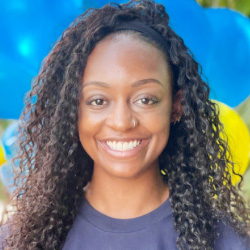 Christine Dumervil
Christine Dumervil is a current MBA candidate at the University of Michigan Ross School of Business. Prior to attending Michigan Ross, Christine got a master's degree in Higher Education at Indiana University and worked as a Human Resources Associate in the medical device industry. Christine is excited to continue working as an MBA Consultant with the Busoga Health Forum and looks forward to identifying solutions to meet the health needs of the people in Uganda.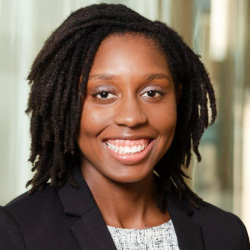 Danielle Burnett
Danielle Burnett is a current MBA candidate at the University of Michigan Ross School of Business passionate about marketing, innovation, and social impact. Prior to Ross, she worked as Guest Experience Manager for Disney's Parks and Resorts where she managed day-to-day operations, inspiring teams to deliver service standards. Most recently, Danielle worked as a senior researcher, leading qualitative and quantitative research projects for companies. She is excited to partner with BHF to develop solutions that improve diabetes care in Uganda.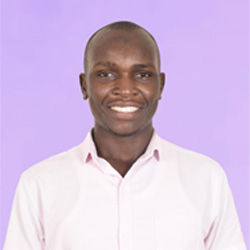 Iwiire Nasser Rashid
Iwiire Nasser Rashid is a Monitoring and Evaluation specialist who is passionate about the impact of data on decision-making. He has an interest in evaluation, monitoring, and low-cost innovations with a focus on the health sector. He is also a health advocate, researcher, humanitarian, and a 2022-23 Global Health Corps fellow.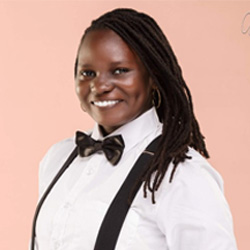 Claire Zerida Balungi
Claire Zerida Balungi is a Global Health Corps fellow serving in the field of Communications and Advocacy at Busoga Health Forum. She holds a Bachelor's degree in Journalism and Communication. She is passionate about visual storytelling for communities and has vast experience in health communication.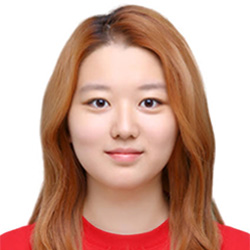 Seungwon (Lucy) Lee
Seungwon(Lucy) Lee is a Co-Founder of Communities for Childbirth International (CCI), a global maternal health organization, and currently pursuing a Bachelor's in Neuroscience at the University of Pennsylvania. She is particularly interested in global health, community health, and health systems and access. Apart from CCI, she also works with the Pennsylvania state and members of Congress on a youth mental health organization to establish mental health curriculums and resource programs in high schools. Lucy also leads and participates in various public health and clinical research, especially in maternal and child health (MCH) and hearing loss. As the Founder of CCI, she is beyond grateful to be partnering with BHF to create and lead evidence based MCH interventions in Jinja, Uganda.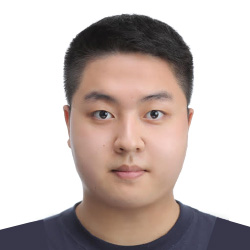 Rakyoung (Ray) Kim
Ray is a Graphic Designer at Communities for Childbirth International (CCI). He is from Busan, South Korea, and plans to pursue design studies in the United States. Prior to joining CCI, He served in the Korean army as Sergeant and Squad Leader for 1.5 years. He is passionate about using design as a means to address and advocate for social issues, including community health issues. Ray is very excited to work with CCI and partner with BHF to create more sustainable and long-lasting impact in Busoga.