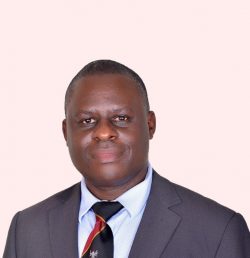 Busoga is in a crisis – poverty, ill health, poor education, and lost leadership. But things have not always been like this and should not remain like this, we must change. One critical resource Busoga has are its health professionals and organisations scattered all over the world. Thus, on behalf of Busoga Health Forum (BHF), I am pleased to welcome you to our website. Being an organization of health professionals from around the world but with Busoga at heart, BHF will use this platform to improve our internal and external communication processes and advocacy.
BHF's vision is "a Busoga that is healthy and that thrives" and our interventions are guided by our mission which is "to mobilize the people of Busoga and well-wishers towards accelerating efforts to improve health and thriving in Busoga" take cognizance that addressing the health challenges in a sustainable manner will require a transformation of the socio-economic sector (education, health, food security, and livelihoods at a minimum.
BHF exists to use the power of its health professionals and organisations to transform health care delivery in Busoga so that each person has the health care needed to thrive and transform, to maximize the human capital development, in line with the SDGs. This includes making sure health products and services are available when and where they are needed, and primary health care services are delivered to the most under-reached.
We aim to focus on people-centered solutions built around improving quality, convenience, and responsiveness, ensuring that the needs of the most under-reached people drive how products and services are delivered in Busoga. We aim to maximize existing public and private resources in the region, and at the same time advocate and lobby externally to achieve two goals in a sustainable way: 1) Improving existing clinical care in the region and 2) creating new pathways to primary health care and community health systems that focus on improving community resilience and reduce vulnerability. To this end we will work with partners to co-create and implement context specific, data & evidence informed solutions to complex health problems. We commit to align with government and districts to implement a regional approach to health systems strengthening in Busoga, and to be transparent, accountable, efficient, people centred and consultative. I call upon Busoga health professionals and organisations, and well-wishers to join us in transforming this region of great promise.
Dr. Peter Waiswa

Interim BHF Board Chair and Associate Professor at Makerere University