Hospitals in Busoga Region
The sub-region has got a mix of public, private not-for-profit, and private for-profit hospitals.
The four major public hospitals comprise of: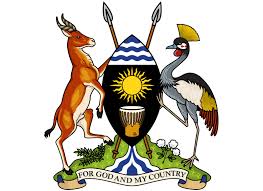 Jinja Regional Referral Hospital
This is the largest hospital in Busoga, with 600 beds, although many more patients are admitted. It is the Regional Referral Hospital for over ten surrounding districts and is also an Internship Hospital, where graduates of Ugandan medical schools can undergo a year of internship under the supervision of consultants and specialists in the designated medical and surgical disciplines. The vision of the hospital is to be a regional centre of excellence in providing specialized and general health care, improve access to the hospital, conduct training and research, and improve the quality of service for the people of the Busoga region. Annexed to Jinja Hospital is Nalufenya Children's Hospital.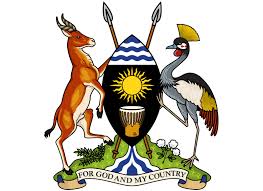 ---
Iganga Hospital
Iganga hospital is in eastern Uganda along Kampala – Tororo highway. It is a level V referral facility for the district. It was constructed in 1968 to provide quality health care services to the surrounding populace and beyond. It serves a catchment population of over 1.5 million covering parts of the districts of Mayuge, Bugiri, Namutumba, Kaliro, Namayingo, Bugweri, Luuka, and Jinja.
It was initially designed to load a bed capacity of 100 and the population was 250,000. Today, however, because of the large number of clients, the hospital has an excess bed capacity of about 50.
The hospital's mission: To provide high quality integrated health services to the local populace and surrounding areas.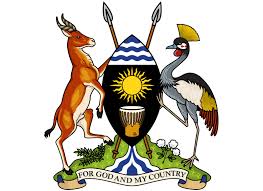 ---
The hospital is on the Jinja–Tororo highway, in the town of Bugiri, about 73 kilometres (45 mi), east of Jinja Regional Referral Hospital. Bugiri General Hospital is a 100-bed, government-owned hospital. It serves Bugiri District and parts of the districts of Iganga, Busia, Namayingo Mayuge, and Namutumba.
The hospital was built in 1967 by the Obote I government. Over the years, the hospital infrastructure has deteriorated, the equipment has become antiquated and the hospital has become under-staffed.
---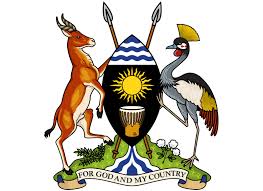 Kamuli General Hospital
This hospital is located in the central business district of Kamuli town, approximately 64 kilometres by road, north of Jinja Regional Referral Hospital, the regional, public referral hospital. Kamuli Hospital is a public hospital owned by the Uganda Government and has a planned bed capacity of 100. The hospital offers services in an environment of great challenges, including corruption, inadequate staffing, poor remuneration, insufficient medication, and antiquated medical equipment.
The Private Not for Profit include: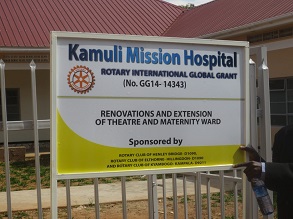 Kamuli Mission Hospital
Owned by the Catholic Church, Kamuli Mission Hospital is a 160-bed general hospital that achieved its centenary in 2014. It is located 60 km north of Jinja in Bugabula North, Kamuli Town, and offers General Medical/Gynaecological and Specialised Surgical Services, as well as specialized HIV/AIDS services. User fees account for an average of 40.3% of total Hospital annual Income, while Government PHC-CG accounts for 32.8%. It has annual OPD attendance of 48,136 contacts, 11,47 Admissions with BoR of 72%, and 1,931 average annual maternal deliveries with a C/S rate of 28%. The hospital has a Midwifery Training School—St. Joseph's Midwifery Training School—for Certificate Midwife and Comprehensive Nursing. The school started in 1950 with an annual intake of 40 – 50 students.
St Francis Hospital – Buluba
It was Started in 1934 and has a bed capacity of 120. The hospital located in Baitambogwe sub-county, Bunya West, Mayuge District, in Jinja Diocese, offers General Medical and Surgical Services. It initially started as a Leprosy Isolation Centre and was gazetted as a hospital by Government in 2003.
User fees account for an average of 26.95% of total Hospital Income. It has annual OPD attendance of 45,840 contacts, 6,626 Admissions with a BoR of 74.3%, and 1,050 average annual maternal deliveries with a C/S rate of 55.9%.
The hospital still offers specialized Leprosy – a Neglected Tropical Disease – services with an average of 27 new adult leprosy persons annually, as well as special Skin & Orthopaedic Clinics
Meanwhile, the private for-profit hospitals include:
Nile International Hospital
Nile International Hospital is a private international hospital located in Jinja, Walukuba Plot 2-16 along Scott Road. This hospital was built with the intention of extending quality medical services to the people of Jinja and the surrounding regions, it offers most types of medical services ranging from simple medical checkups to extensive surgeries. Specialists in radiology, dental services, general surgery, pediatrics and pediatric surgery, gynecology, and obstetrics etc are always available and general practitioners always ready for emergencies and general medical conditions. Its polyclinics include dental and oral health, emergency, general surgery, gynecology and obstetrics, internal medicine, infectious diseases, laboratory, ophthalmology, pediatrics, pediatrics surgery, radiology, etc.