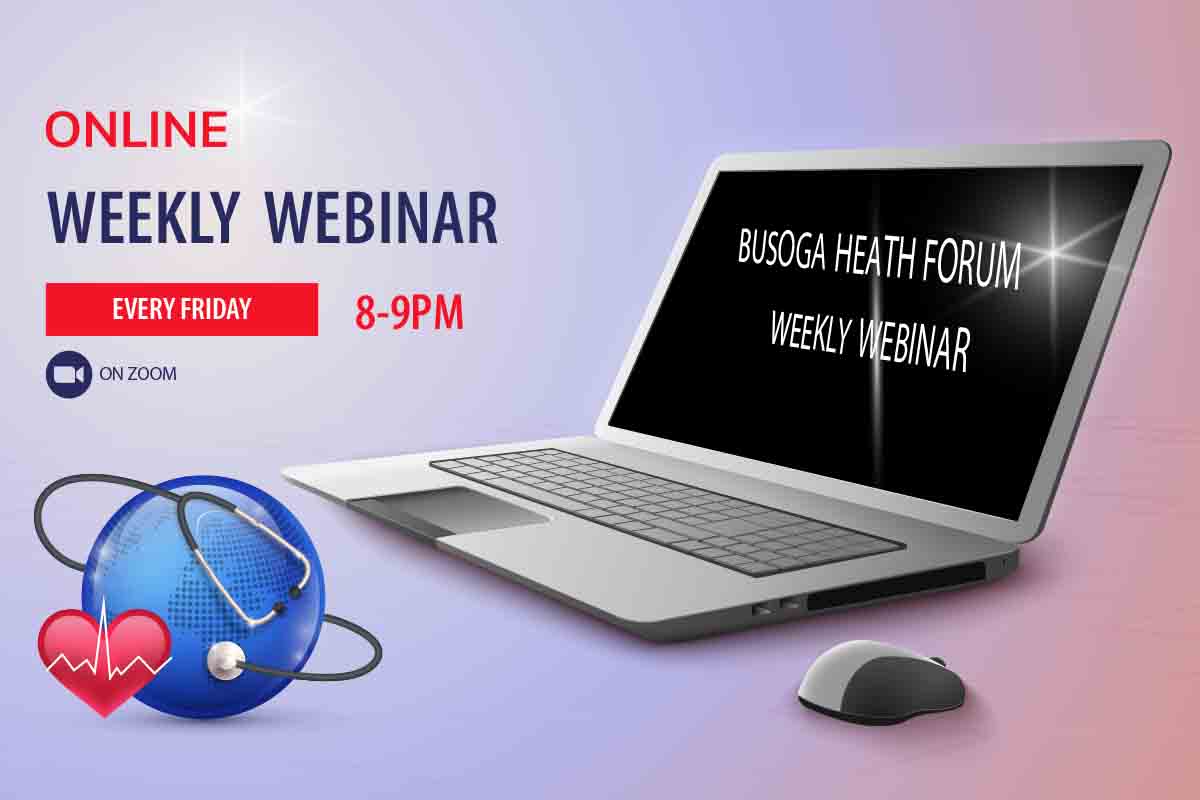 CONTINOUS PROFESSIONAL DEVELOPMENT
---
Introduction: Health workers in Busoga region require continual medical education to maintain their competence and to improve the quality of health care services. The purpose of this proposal is to provide a comprehensive program for continuous medical education on a weekly basis for health workers in the region.
Objectives:
Provide health workers with the latest evidence-based medical knowledge and best practices in the diagnosis, treatment, and management of common diseases and health conditions.
Improve the quality of healthcare services provided to communities in Busoga region through the delivery of high-quality and up-to-date medical education.
To increase the efficiency and effectiveness of health workers.
To promote professional growth and development of health workers.
Program Delivery:
The program will be delivered through a variety of modalities, including:
Weekly Sessions: Health workers will attend weekly sessions to receive training and updates on current practices and developments in their field.
Interactive Workshops: Interactive workshops will be held to provide hands-on training and practical skills. This may be: Face-to-face training sessions led by experienced medical professionals and subject matter experts, Or Peer-to-peer learning and knowledge-sharing opportunities, and Practical training sessions and hands-on experience in health facilities across the region.
Case Studies: Health workers will engage in case studies and discussion groups to apply their learning and share best practices.
Online Resources: Health workers will have access to online resources and materials to support their learning. Or Online webinars and e-learning modules.
CPD points will be awarded to all the participants on a weekly basis as a way of catering for individuals who are required to have CPD points
Proceedings and way forward will be documented and used in influencing policy and decision making as far as Busoga region is concerned.
Target audience: The target audience includes members of; Uganda Medical and Dental Practitioners Council (UMDPC), Allied Health Practitioners Council (AHPC) , Uganda Nurses and Midwives Council(UNMC), Academia, students, Public health practitioners and non-health practitioners, among others
Program Content:
The CME program will cover a range of topics/competencies relevant to the practice of frontline health workers. The topics will include, but are not limited to:
Pediatrics and Child Health
Addiction Medicine
Anesthesia
Dermatology
Emergency Medicine
General Medicine
Intensive Care Medicine
Medical Administrative
Obstetrics and gynecology
Occupational and Environmental Medicine
Ophthalmology
Pain Medicine
Palliative Medicine
Pathology
Internal Medicine
Psychiatry
Public Health
Radiation Oncology
Radiology
Rehabilitation Medicine
Sports and Exercise Medicine
Surgery
Dental Surgery
Pulmonology
Cardiology Diagnosis,
Nutrition and healthy lifestyle promotion.
Infection prevention and control.
Emergency care and first aid.
Duration and Frequency: The program will run for 52 weeks, with ongoing evaluations and assessments to ensure its effectiveness. Weekly sessions and interactive workshops will be held on a regular basis, with case studies and online resources offered as needed.
Program Evaluation:
The program will be evaluated through a range of mechanisms, including:
Pre- and post-training assessments of knowledge and skills.
Feedback and evaluations from participants and trainers.
Tracking of changes in health outcomes in communities served by participating health facilities.
Program Implementation:
The CME program will be implemented in collaboration with the Ministry of Health and other partners, including health professional associations, academic institutions, and non-governmental organizations. The program will be tailored to meet the specific needs of health workers in Busoga region, considering the local context, cultural norms, and healthcare priorities.
Conclusion: Continual medical education is essential for health workers in the Busoga region to maintain their competence and improve the quality of health care services. This program will provide a comprehensive approach to medical education on a weekly basis and promote the professional growth and development of health workers.