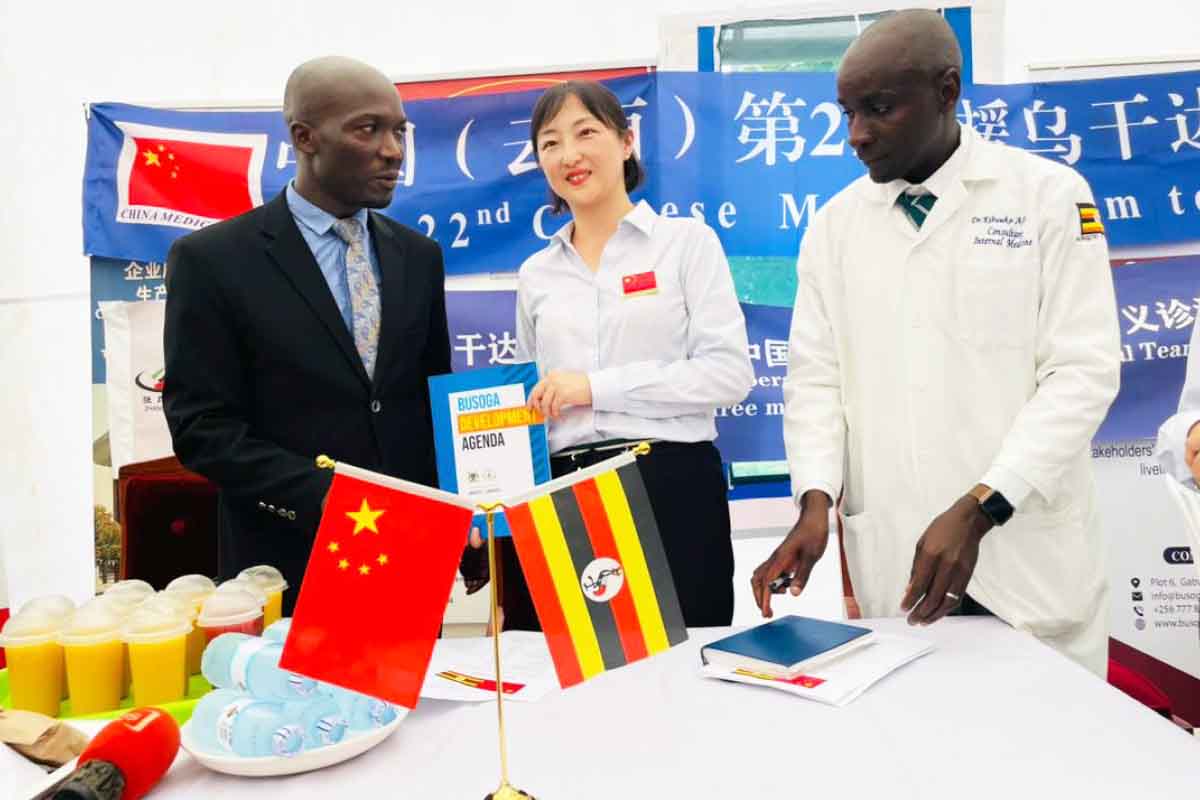 Busoga Health Forum hosts Chinese Medical Team at Jinja Referral Hospital
---
On Wednesday, December 14, 2022, Busoga Health Forum in partnership with Busoga Consortium for Development was pleased to host The 22nd Chinese Medical Team at Jinja Regional Referral Hospital.
The team from China included experts in Ear Nose and Throat, gastroenterology, anesthesia, urology, general surgery, Chinese Medicine et cetera.
The Chinese Medical team, which donated medical supplies to Jinja Regional Referral Hospital today, will also pay special attention to and contribute to the mitigation of the challenges that Busoga faces especially in advanced diagnostics and high tech management gadgets.
Busoga Health Forum is committed to periodically documenting the efforts of the Chinese Medical Team, periodically adjusting the roadmap in health as a way of guiding this collaboration as well as providing technical support.
We are optimistic that as we continue collaborating, our Jinja Regional Referral Hospital will steadily move into a national referral hospital.