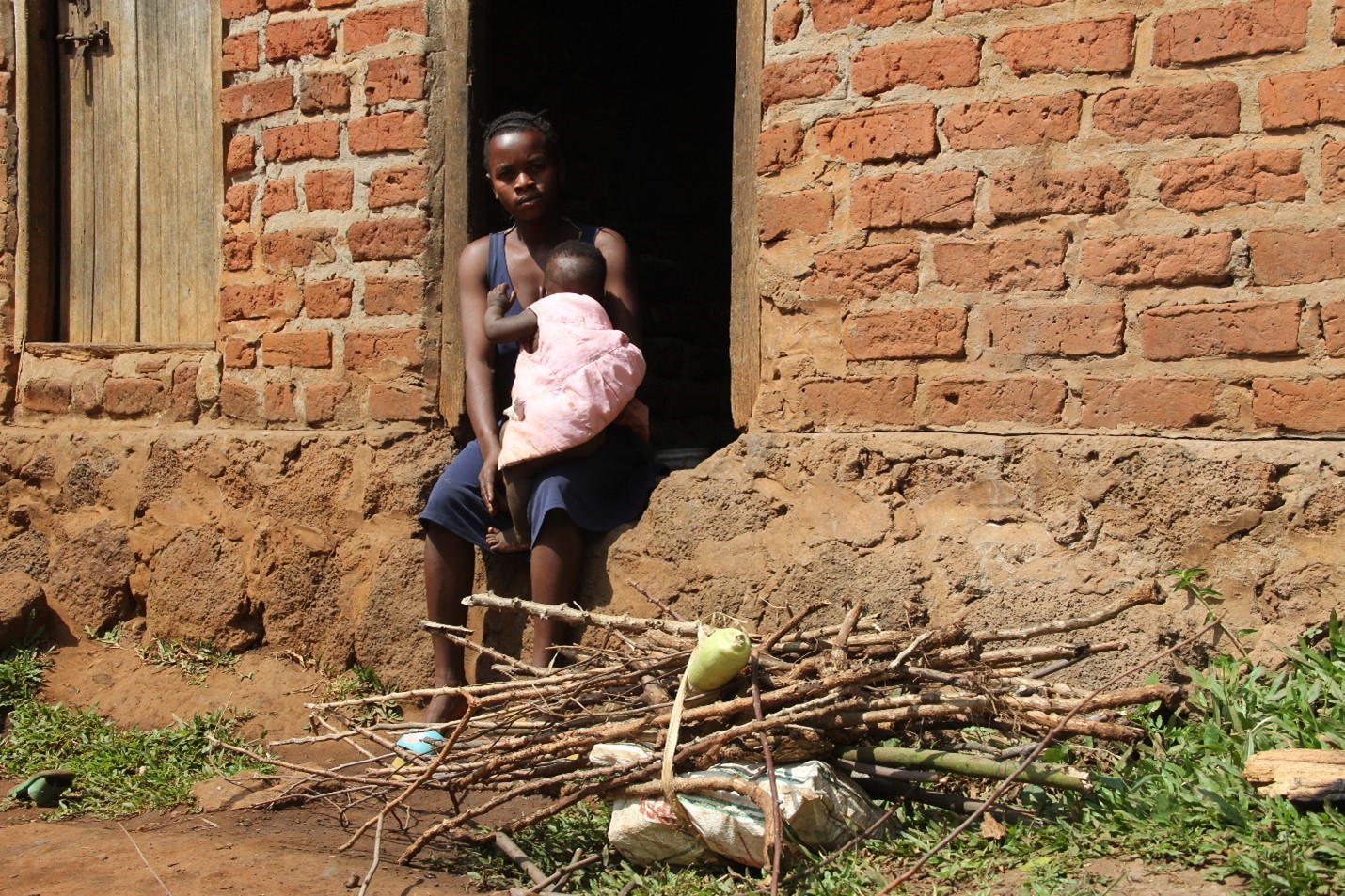 Agony as teenage mothers get abandoned after giving birth
---
By Rachel Wambuzi &Elizabeth Namara
18-year-old Anna Basiba, a resident of Nkalange B village, in Busedde sub-county, in Jinja district is struggling to make ends meet, 10 months after giving birth to a baby boy.
Basiba, a senior four dropout, got pregnant while working as a mobile money shop attendant during the first lockdown.
Basiba said that her parents were furious about her condition and they resolved to throw her out of the house.
Basiba stressed that she eloped with her boyfriend who later fled, forcing her to return to her parents' home. "I was thrown out of the house and I in turn tried to live with my boyfriend but, after giving birth, he also abandoned me and the only option left was to return home, but to date, life is challenging and I struggle to fend for both myself and the baby," Basiba said.
Basiba added that she has attempted to vie for ordinary jobs like tilling other people's gardens however, earnings from such tasks are insufficient to cater for her daily necessities.
Basiba now survives on meagre earnings from her peasant parents, who own a one-acre garden within the area.
The garden provides their daily food and the surplus is sold off to buy other home necessities like soap and salt.
Equally, Joan Nangobi, a primary six pupil aged 16 years said that her dreams of becoming a nurse were shuttered after getting pregnant during the second lockdown.
Nangobi said that, throughout her pregnancy and delivery period, she did not receive any form of financial or logistical support from both the boyfriend and his relatives, leaving her at the hands of her already impoverished parents.
Nangobi also said that she lives a life of regrets following continuous condemnation from her family members. "I am already struggling to have a reputable livelihood but, worse still, my own parents and siblings have deprived me of psychological sanity, following their persistent condemnation towards me on a daily basis," Nangobi said.
Sarah Nambafu, a guardian to one of the teenage mothers in Butagaya sub county, in Jinja district said that, most of the young girls and boys alike, lack access to sexuality education.
This exposes them to unprotected sex at an early age, yet their already poverty-stricken parents lack the funds to cater for both their children's welfare and the newborn babies.
"Our children lack information about early sex and how best they can protect themselves during sexual related activities, which exposes them to teenage pregnancies, and since most of the parents are financially constrained, they lack the capacity to fend for both the young mothers and their infants alike," Nambafu said.
Way out
In what he thinks might help, Jinja District L.C.V Chairperson, Moses Batwala calls for sensitization drives aimed at equipping teenagers with information on how best they can safeguard themselves against unplanned pregnancies. "These should be conducted at village level where children and their parents alike can devise viable solutions, suitable to cater for their particular population."
Speaking in April in Kampala at the launch of UNFPA's flagship State of World Population report, "Seeing the Unseen: The case for action in the neglected crisis of unintended pregnancy" and "The Economic and Social Burden of Teenage Pregnancy in Uganda: the Cost of Inaction," Prime Minister Robina Nabanja said Uganda's "serious problem" of teenage pregnancy requires collective action to prevent and respond to the crisis.
The United Nations Population Fund (UNFPA) reported that more than 30,000 teenage girls became pregnant each month in 2021 (over 1,000 daily), including about 250 children under 15 – mostly due to sexual abuse or coercion.