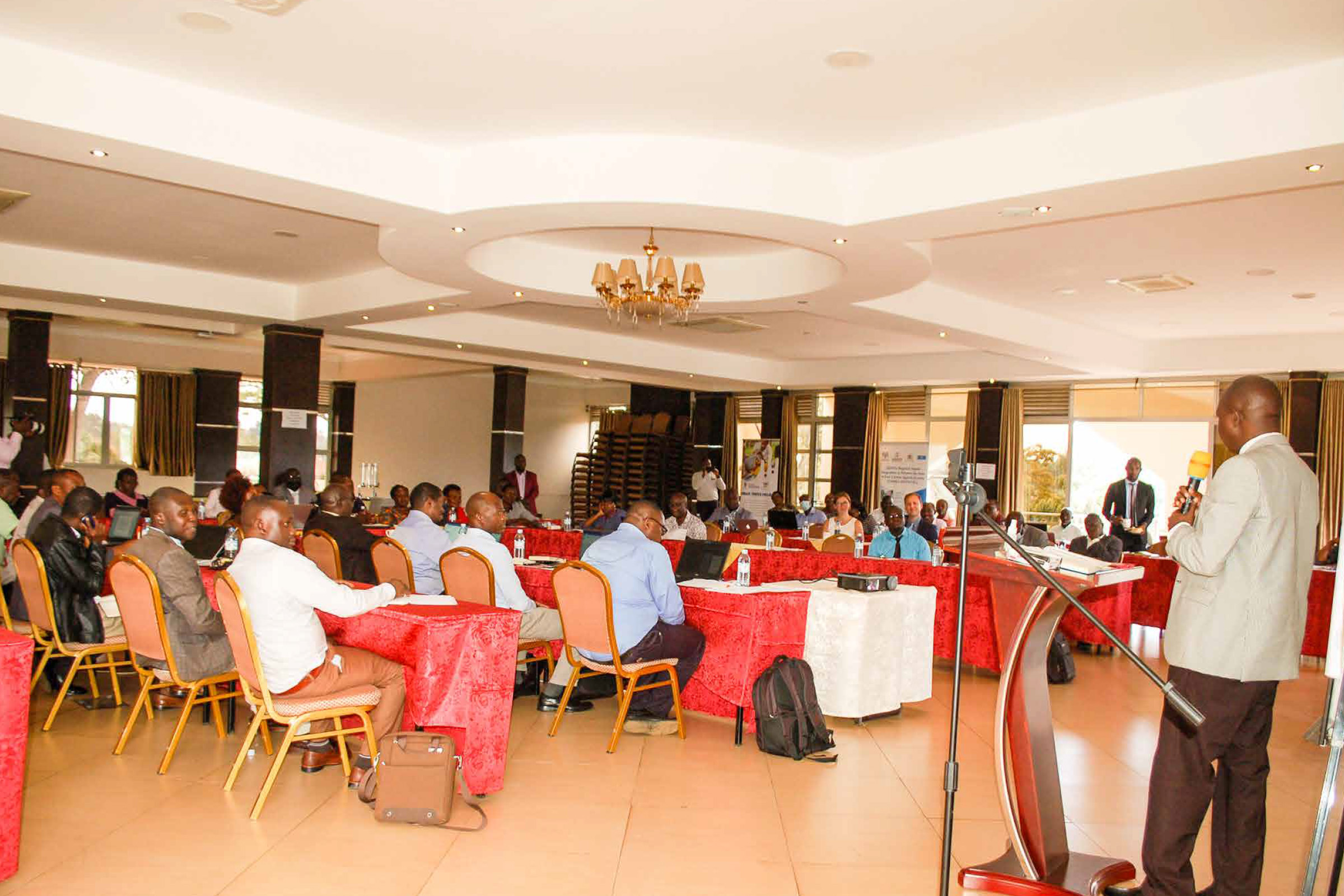 USAID RHITES-EC transition; Districts in East Central Uganda to take on coordination of Family Health Activities
---
By Claire Zerida Balungi
Fulfilling our mandate as a regional convener for health professionals and other
institutions, Busoga Health Forum on September 12, through our partner, United
States Agency for International Development- Regional Health Integration to
Enhance Services in East Central Uganda (USAID RHITES-EC), convened our first
District Health Officers Forum Engagement Meeting on Family Health Transition
which drew together actors at regional and national levels.
Family Health is one of the focus areas of USAID-aided RHITES Activity which is
aimed at improving health for children under 5 and women of reproductive age by
scaling up high-impact, evidence-based interventions and addressing barriers that
prevent women from accessing health services.
The engagement prepared Districts and partners including Jinja Regional Referral
Hospital to assume the mantle of implementation of Family Health activities.
Important interventions aimed at revamping regional health movements were
discussed and an important actor, Jinja Regional Referral Hospital, was brought on
board to strengthen management structures on Family Health at regional level. This
is a mandate Busoga Health Forum shares with the regional hospital, with which we
officially signed a partnership on September 9, 2022.
BHF's projects on Family Health include the Urban Thrive Project in Jinja and Iganga
whose objective is to increase uptake of family planning in urban areas, the ICan
(Innovation in Choice and Autonomy) Project which offers females in rural
communities like Mayuge ease of access to family planning through the option of
self-injection family planning method; the project targets remote areas where
infrastructure limits access to healthcare centres for family planning services. Our
Jinja Stockholm partnership is another project aimed at improving neonatal care in
Busoga region through knowledge exchange. Early last week, we were excited to
welcome our first resident paediatricians, Fredrik and Cecilia Fahnehjelm, from
Karolinska University, Sweden, who shall contribute to improvement of Busoga's
neonatal care at Jinja Regional Referral Hospital.
Alongside other actors, we look forward to fitting well in the shoes of USAID
RHITES-EC as we play our part in regional convening, stewardship, research,
education through our Continuous Medical Education (CME's) et cetera.