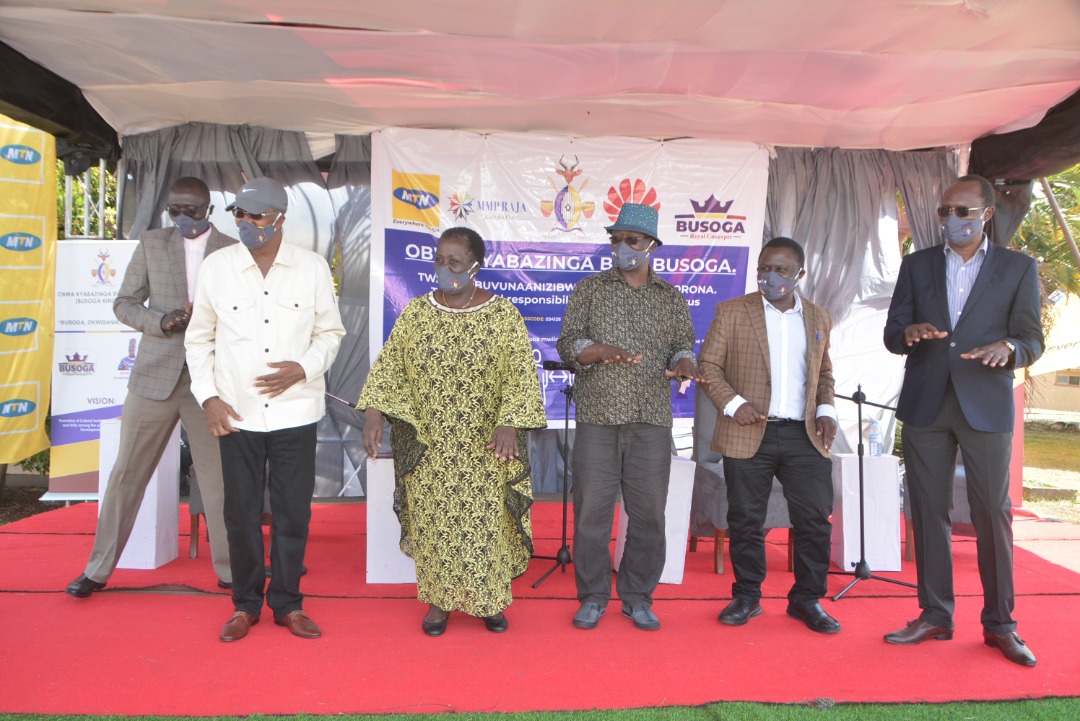 Kyabazinga's Covid-19 media drive launched
---
Obwakyabazinga bwa Busoga in partnership with telecom giants MTN, all media houses and other partners are rolling out a media campaign to supplement Government efforts in sensitisation against Covid-19 in the kingdom.
Launched on 24 July 2021, the drive will involve intensified talk shows, and messaging in a way that encourages the people to adhere to standard operating procedures (SOPs), with an aim of protecting vulnerable elders, and seek timely professional medical services.
According to kingdom officials, the campaign will go on for two months on all media houses radio, TV, community radios and social media platforms.