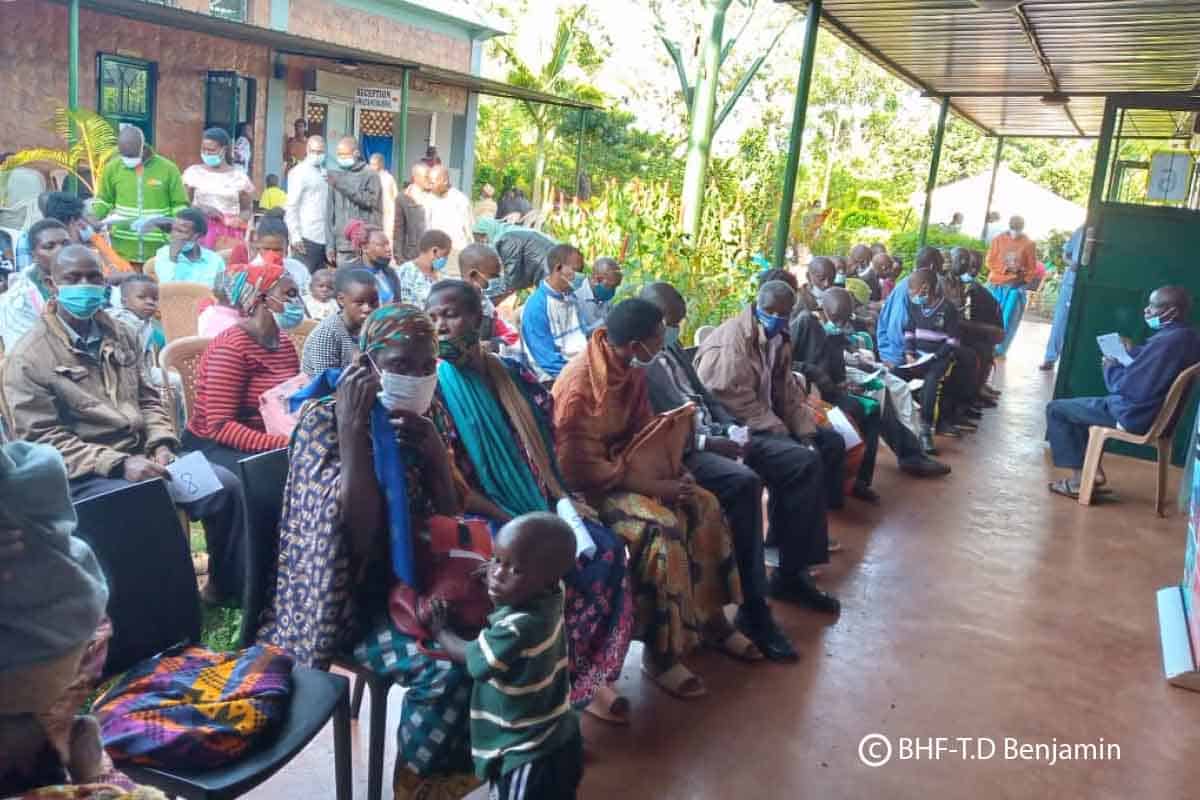 Global Surgical Center, Kyabirwa Launches Hernia Camp, 2023
---
By Tatumwa Desmond Benjamin
It's day 5 of the Hernia Camp at Kyabirwa Surgical Center (KSC), a renowned rural-based surgical center of excellence in Budondo sub-county dedicated to breaking barriers to surgical care and making safe and affordable ambulatory surgery accessible. The center is actively contributing to addressing the global health crisis by providing much-needed surgical interventions.
According to a cross-sectional Nationwide Household Survey conducted in 2016, there is a significant unmet surgical need in Uganda, with an estimated 3,680,000 individuals requiring surgical attention. Out of this staggering number, approximately 1,380,000 people need surgical treatment, while 2,300,000 require surgical consultations.
Hernia, in particular, is highly prevalent in Eastern Uganda, which is why KSC organized a free hernia camp each year.
The current hernia camp, which commenced on Monday, June 12, 2023, has been successful in booking a substantial number of patients. The dedicated medical team at KSC is performing free hernia surgeries on a daily basis to alleviate the suffering of those in need. As the Busoga Health Forum, we are proud to support and promote the impactful work being carried out by our esteemed partners and centers of excellence, such as Kyabirwa Surgical Center.
Kyabirwa Surgical Center not only specializes in hernia surgeries but also offers comprehensive management of various surgical conditions. This includes but is not limited to lipomas, breast conditions, and keloids, hemorrhoids, fistulas, and appendicitis, fractures, intestinal obstructions, and tumors, hydroceles, and gallstones. The center aims to address 75% to 85% of the community's surgical needs, demonstrating its commitment to providing essential surgical care.
The dedication and expertise of the medical professionals at Kyabirwa Surgical Center are commendable. Their commitment to improving access to surgical care is a testimony to the power of collaboration and partnership. Through initiatives like the hernia camp, the surgical center is raising awareness about the importance of early intervention and timely surgical treatment.
Anna Kalumuna, the Executive Director, Kyabirwa Surgical Center pointed out:
"For every 10 patients we see at this center 5 or 6 of them are hernia cases. The camp is handy for the community. We have seen 50 inmates. The impact is felt and the timing is perfect. The advantage of this camp is that it touches everybody; male and female, young and old. Our biggest feedback is that pain is minimized using good surgical practices. The patients are coming from as far as Iganga, Bugiri, and Kamuli, Kampala, Masindi, and other places. Whoever hears about it is able to come and benefit."
Gitta Muhammad a beneficiary from Najja sub-county, Buikwe District says that people are dying in villages from hernia problems due to lack of money. "I knew about the camp from a friend and got a chance to be operated. I now refer people in my village with such problems, if they don't go, they may end up dying yet the surgeries are at a free cost." Muhammad explained.
He appreciated KSC for the opportunity to save lives and commended them on the difference they are making in the community. "They have enough equipment, good customer care, and are doing it at a free cost." He calls upon people to utilize the opportunity because life is wealth.
The ongoing hernia camp is a significant step towards addressing the unmet surgical needs in the Busoga sub-region. The center's commitment to providing safe and affordable surgical care, coupled with its diverse range of services, showcases its dedication to improving the overall health and well-being of the people in Busoga and beyond. We applaud the efforts of KSC and pledge our continued support. Together, we shall achieve A Healthy, Thriving Busoga.