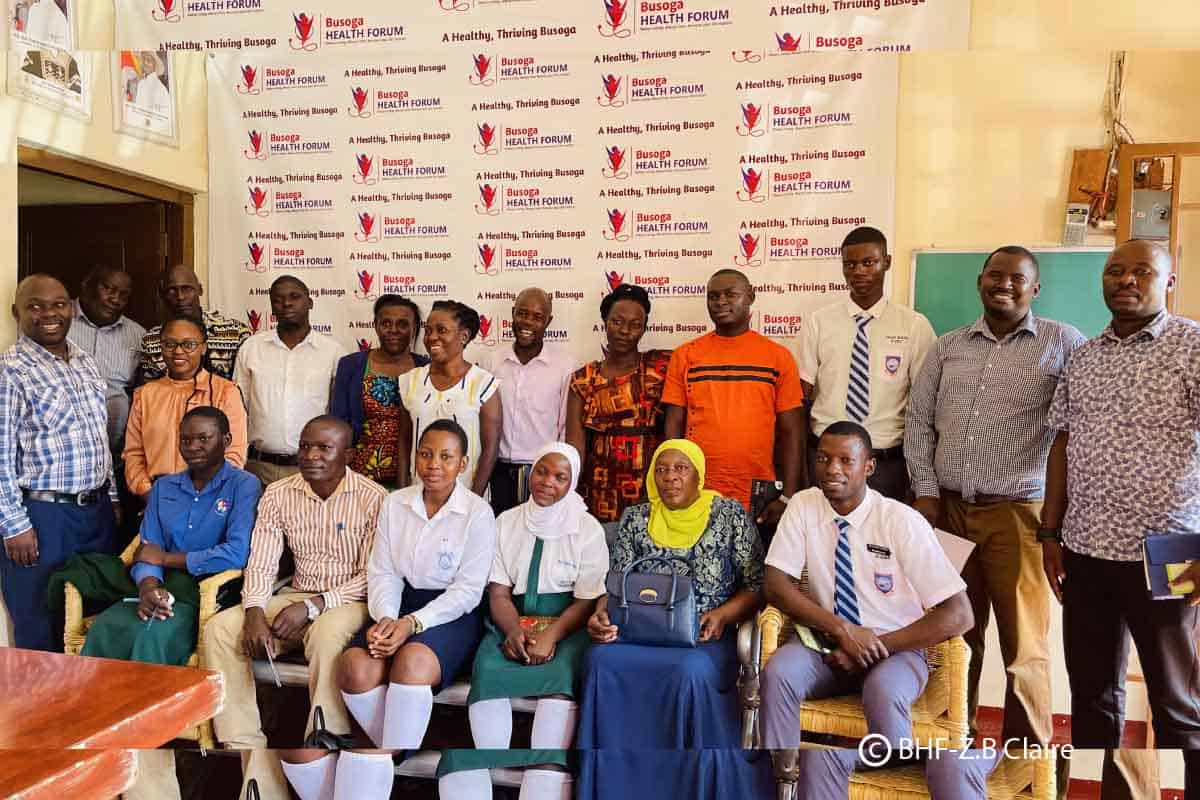 Family Planning education should be introduced in schools
---
By Claire Zerida Balungi
The 2018 National Sexuality Education Framework in Uganda aims to foster the creation and implementation of comprehensive sexuality education programs within the country's educational system. This initiative plays a crucial role in advancing the attainment of both the Sustainable Development Goals and Uganda Vision 2040. Nonetheless, the framework primarily emphasizes cultural, religious, and ethical values that strengthen family dynamics and address sexual and reproductive health issues pertinent to Uganda. Regrettably, this approach inadvertently downplays the importance of incorporating Family Planning education as an essential component of sexuality education for students across Uganda, including the Busoga region.
On average, every woman in Busoga Region including teenagers, gives birth to 6 children, a startling statistic much higher than the average of 2 for women globally. Early sexual involvement pauses a number of consequences including the risk of acquiring Sexually Transmitted Infections (STIs). Family Planning (FP) presents a range of methods that prevent unplanned pregnancies and some of which may prevent the spread of STIs.
To enhance knowledge and understanding of voluntary FP, Makerere University School of Public Health in collaboration with Busoga Health Forum, in their Urban Thrive Project funded by the John Templeton Foundation, asked school stakeholders, including students, head teachers and teachers, to a gathering that sought this audience's perceptions on the necessity of introducing FP education in schools. Through the meeting, the team also sought to engage the stakeholders, who agreed that many students in schools were sexually active and needed information on how to prevent pregnancy and STIs, in devising strategies to increase the understanding of FP among adolescents in school.
Some of the recommendations included addressing the myths and misconceptions about FP in Busoga Region and using FP education to empower both students and their teachers with FP information to address teenage pregnancies, as one way to reduce poverty in the region. Some of the myths were presented in one student, Paul's (pseudonym), long list of concerns which concluded with a thought-provoking question that captivated the attention of the stakeholders, and perhaps the FP service provider who was waiting to answer questions on FP. The question Paul asked was, "Is masturbation a method of Family Planning?"
To this, the FP service provider responded, "No, it is not.". The provider then went ahead to provide information on the different FP methods, especially those that could be used by adolescent boys to prevent unwanted pregnancy. From this, it was evident to everyone in attendance that comprehensive sexuality education, including education about FP, was necessary in schools.
The stakeholders emphasized the need to adapt the FP information to the different age groups in schools. They also highlighted the importance of using language that does not encourage sexual activity among adolescents when delivering the content.
Education on sexuality and FP use will undoubtedly reduce the high STI rates and check school drop-out rates due to unwanted pregnancies. FP education will serve as a bridge, enlightening the adolescents and dispelling myths and misconceptions, leading them from a state of total ignorance to informed decision-making. Student aspirations are at times compromised by the common sad example of rampant teenage pregnancies in Busoga's urban communities, leading to a scarcity of opportunities for young women and men.
Students shall be aware of the available FP options and the appropriate time to start a family. The burden of early parenthood coupled with a lack of resources and knowledge to make informed decisions about parenting has often worsened the cycle of poverty especially in Busoga which was ranked the poorest region according to a Uganda Bureau Of Statistics (UBOS) report.
Information is power. FP education in schools could catalyze community transformation as students (youth voices) shall pilot the future of the nation better if they lean into the possibility of FP education empowering them to make informed decisions for themselves and for the development of their communities.
Teenagers are sexually active; According to a 2020 report by UN Women, an estimated 648,000 women aged 15–19 in Uganda are sexually active and do not want a child in the next two years. "Greater investment is essential to ensure that young people have access to age-appropriate, comprehensive sexuality education, as well as high-quality sexual and reproductive health services," said Patrick Segawa of Public Health Ambassadors Uganda, during a study whose results were published by the Guttmacher Institute, on improving the wellbeing of young women. "Young people must be empowered to make informed sexual and reproductive health decisions in order to achieve their full potential," he added.
Availing students with information on how to remain safe while in school shall spark a positive transformation that will ripple far beyond Busoga region, for Makerere's Urban Thrive.