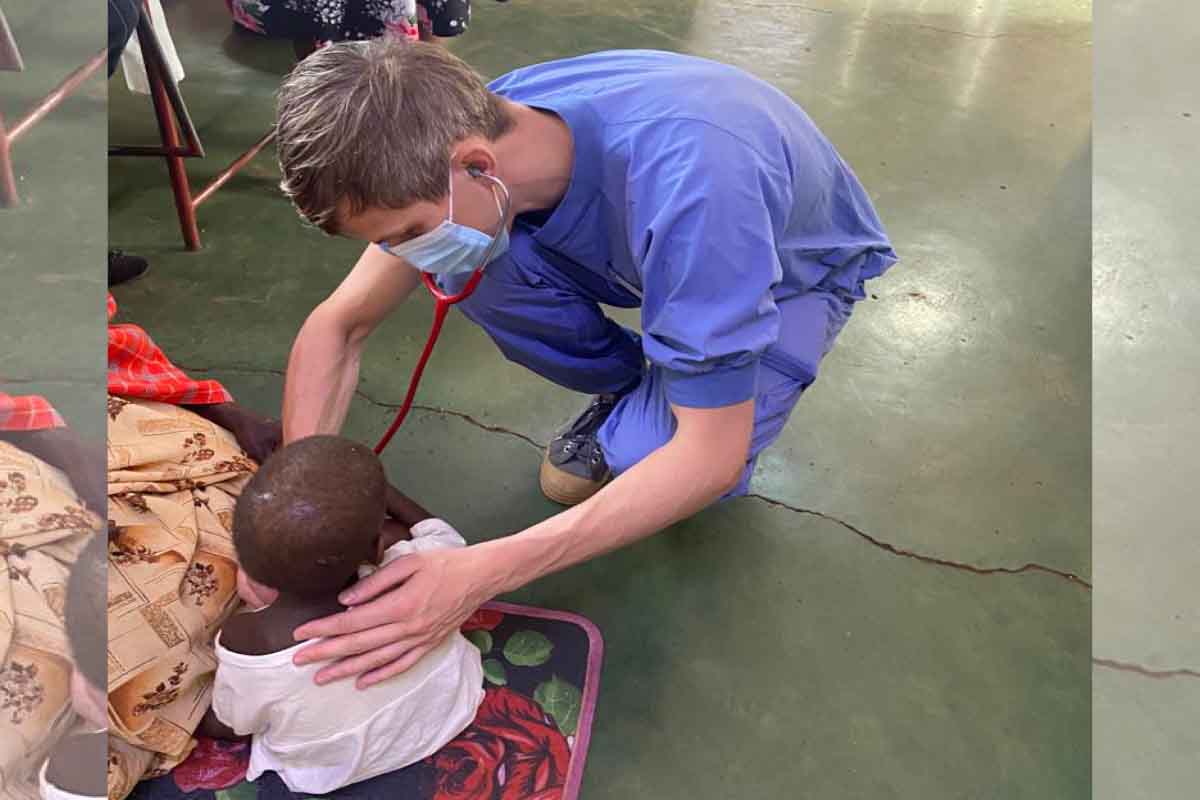 Experience of a Swedish Resident Doctor in Jinja
---
By Erik Larsson
Two months into my clinical rotation as a pediatric resident in Jinja, I have started to feel at home at work. Since I came, I have been on the emergency department, with shorter interruptions to attend the different outpatient clinics that are run at the Nalufenya site of the Jinja Regional Referral Hospital. I have also been some days at the nutrition ward. Usually, my workdays start at 8 AM with rounds of the emergency department, together with the interns and usually, two or three medical students. Some days, the consultant and head of department does the rounds with me, which is very helpful and instructive. Work is tough here, with many patients. Often there are two to three patients per bed that need to be attended, often very urgently, because the patients here are often very sick. At the same time, there is a constant inflow of new patients and referrals from peripheral health centres that need to be admitted. We usually take a lunch break when we have finished with the rounds, that is usually at 2.30 or 3.00 PM. At 5.00 PM, we hand over to the doctor in charge of the night shift. By that time, it is important that we have been able to send less urgent patients to the other wards, to make room for new emergencies during the night.
Part of my work here is also to participate in the education of the medical students from Kampala International University. They do their pediatrics rotation at JRRH. I love this part of my job. I attend the lectures, where the students present different topics to myself and the consultant in charge of education. I also work with the students on ward which I find wonderful. You always learn best by teaching.
This week, I have facilitated a course, Emergency Triage, Assessment and Treatment (ETAT+). It is a course developed by the World Health Organization (WHO) with the aim of improving early detection and effective treatment of sick children in emergency care. This training is part of the pediatric emergency care-project, one of many on-going projects between Sweden and Jinja via the Busoga Health Forum, Pediatric Health Initiative, Astrid Lindgren Children's Hospital and the Jinja Regional Referral Hospital.
Now, having worked almost two months at the emergency department, I have gained some experience of this setting, the types of patients and clinical difficulties we encounter. I have communicated my experiences to my Swedish colleagues, to make the training as useful for the participants as possible, acting as a link between my Swedish and my Ugandan colleagues.
The training has been well received, and a collaboration is now established between Jinja and Stockholm, Sweden. During the week we have recruited Ugandan colleagues to our team so that this important project can continue and expand.
Now, in the coming weeks, I will try to get the possibility to see some peripheral health centers to see how work is done there. Our aim is to further along involve health workers at these sites in our training and possibly also do outreaches in the community, with the aim of improving child health care for a healthy, thriving Busoga.
I spend my time off work enjoying Jinja and Uganda with my family – my wife and three kids, who have accompanied me here. We love it here and are already making plans on how to return.