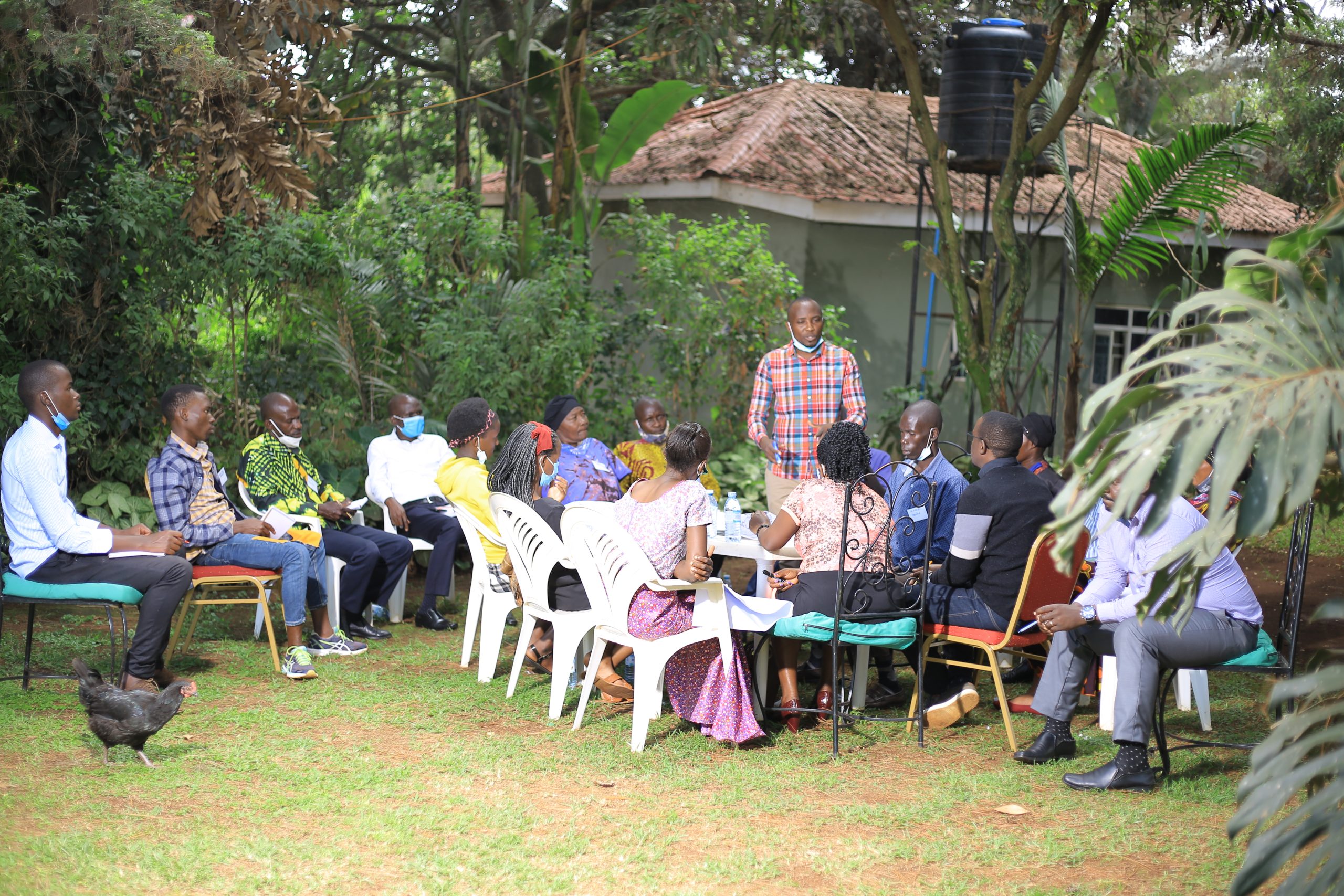 Community perspectives on voluntary family planning
---
By Elizabeth Namara
Busoga Health Forum (BHF) and Makerere University School of Public Health (MakSPH) carried out a co-design workshop aimed at validating family planning needs, challenges, and the most relevant solution to address the needs.
The co-design work workshop that was held in December 2021 was one of the inception activities of the Urban Thrive Project (UTP).
Jacquelyn Ssanyu, a Researcher on the project said: "There is an unmet need for voluntary family planning in urban spaces."
According to the Ministry of Health, utilization of contraceptives remains suboptimal in Uganda at about 29 percent among all women.
Also, nearly 30 percent of Ugandan women have the unmet need for family planning.
This unmet need is influenced by several factors such as poor uptake by sexually active adolescents, limited male engagement and support, and poor quality of services in health facilities.
To implement the coverage and uptake of Voluntary Family Planning (VFP) in Jinja city and Iganga Municipality, Makerere University School of Public Health is collaborating with Busoga Health Forum with funding from the John Templeton Foundation to implement a project code-named 'Urban Thrive Project' (UTP).
The three-year project aims to contribute to the reduction of unmet needs and increased use of Voluntary Family Planning in urban settings by adapting high-impact practices in Family planning and developing and testing a tailored package of interventions to increase coverage and uptake of Voluntary Family Planning services in emerging urban areas.
The participants in the workshop ranged from the community members, the health workers, and the political leaders: both male and female, from all walks of life.
In the co-design workshop, different issues that affect family planning were highlighted and viable solutions were suggested.
Prof. Peter Waiswa, the Project Principal Investigator emphasized the need for engaging members of the community and leaders so that they may eventually get to own the interventions that the project will come up with.
Dr. Ronald Kananura Muhumuza, a researcher from MakSPH noted that while conducting baseline research it was realized that some women in Iganga municipality and Jinja city use ineffective traditional methods of family planning such as Panadol, fragile and a concoction of herbs.
"There is a need for the people to be sensitized about the modern methods of family planning such as the use of contraceptives, condoms, implants, and Intrauterine Devices (IUDs) among others," Dr Muhumuza emphasized.
Ms Joy Bogere, a Senior Nursing Officer, pointed out that women deliberately refuse to follow the advice of health workers but settle for hearsays from their fellows.
The participants in the co-design workshop also pointed out the different gaps and challenges that have been faced while seeking, receiving, or lobbying for Family planning Services.
These gaps and challenges include: less knowledge and understanding of Voluntary Family Planning among women, men, and young people in towns and cities, inconsistent provision of quality VFP services, and lack of an enabling environment to improve organizational and management systems for Family Planning Provision.
To address the gaps and challenges, the participants suggested: increasing knowledge and understanding of Voluntary Family planning among women, men, and young people through awareness and sensitization campaigns, debunking all the myths associated with family planning and the so-called traditional methods of family planning.
The myths and hearsays to be debunked include; Unfulfilled desires for family planning such as economic hardships, reduced family support, and vulnerability, and the side effects of family planning methods that are costlier than the benefits family planning presents.
"Family Planning has made me lose a series of marriages," Sarah Mirembe, a resident of Iganga lamented while referring to the side effects of family planning.
Sheikh Mohamad Bowa, the Busoga Regional Khadhi takes pride in his 19 children, "I have been able to look after my children," He also added that Uganda still needs people as a human resource.
The perspective from which Family Planning is viewed calls for efforts on behavioral and mindset change among communities of Iganga Municipality and Jinja City.
Leaders were challenged to carry out support supervision and advocate for better working conditions of health workers to be motivated to perform their roles.
Furthermore, youth-friendly corners should be provided in the community and at health centers for easy access to family planning information.
The participants suggested training technical and political leaders in planning, coordination, monitoring, and following up of Family Planning services in their areas of jurisdiction.
The youths and men ought to be reached through sports activities as a way of finding them where they are at.
It is worth noting that through the co-design workshop, a human-centered approach towards the uptake of voluntary family planning was designed to influence the implementation of the project based on the workshop output.