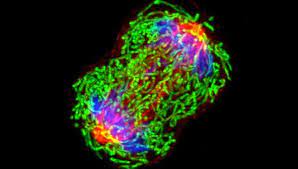 Cancer care amidst the Corona virus pandemic
---
By Elizabeth Namara
Cancer is a generic term for a large group of diseases that can affect any part of the body.
Busoga Health Forum (BHF) participated in cancer awareness through a series of webinars held throughout January as one of the ways of participating in the Cancer awareness global campaign.
February 4th World Cancer Day is commemorated as a day that unites people, communities, and entire countries to raise awareness and take action.
Started by the Union for International Cancer Control in 2008, World Cancer Day activities seek to significantly reduce illness and death caused by cancer.
According to the World Health Organization (WHO), Cancer is one of the leading causes of death worldwide.
The webinars organized ranged from cervical cancer care, and breast cancer care management and control.
The guest speakers for the webinars included: Dr. Catherine Biira, a breast cancer survivor, Dr. Othniel Musana, a Gyn Oncologist, and the President Association of Obstetricians & Gynecologists of Uganda (AOGU), and Dr. Isaac Mubezi, General Surgeon Iganga Hospital.
According to a WHO report, 2018, Cervical cancer ranks as the fourth most common malignancy in women affecting 500,000 women each year with an estimated 266,000 deaths.
Uganda has one of the highest cervical cancer incidence rates globally with an age-standardized incidence rate per 100,000 of 47.5.
To protect women against cervical cancer, the WHO recommends that women aged 30 to 49 years get screened with tests that detect human papillomavirus (HPV).
In 2020, at least a 2.3million women were diagnosed with breast cancer. The global mortality rate is about 685,000 deaths.
By December 2020, about 7.8 million women were diagnosed with breast cancer making it prevalent worldwide.
More than 80 percent of women presenting for breast cancer treatment in Uganda have the late-stage disease. The delay in seeking care catalyzes the death rate.
Breast cancer has been considered rare in the ages between 20 and 30. Only five percent of all cases have been in this age group.
Dr. Isaac Mubezi suggested early screening, treatment as the best ways of curbing cancer-related mortality.
Dr. Victoria Walusansa, the Deputy Director, Uganda Cancer Institute called for and emphasized psycho-social support to cancer patients and their families.
Mr. Karim Muluhya, the District Health Officer, Iganga District, pointed out stigmatization as one of the challenges that need to be addressed in the communities.
"The psychological effects of having cancer can be devastating." Dr. Muluhya added.
"One thing I learned is that we have choices, when faced with adversity, we can give up the fight or we can be determined to fight." Dr. Catherine Promise Biira, a Breast Cancer Survivor encouraged participants in the webinar not to give up.
She also said that People think they are finished because of the way our society speaks about cancer.
In Uganda, the dysfunctional referral system and a lack of recognition of the early signs and symptoms among primary health care providers attribute to the deaths of cancer patients.
Dr. Biira noted: "Covid 19 has made financing much more difficult. It is a wake-up call to question the ways our systems are responsive."
This stipulates the scale at which the coronavirus has affected health care in Uganda by worsening the already alarming situation.
To eliminate the cancer scourge in the country, all people were called upon to take up regular checkups, early screening, and treatment as the best prevention and management strategies.